An Ecommerce report can cost the average customer anywhere from $100k to $700k. So of course, you want to get the results that you pay for.
Read on the list below to know 13 things about the report for Ecommerce you may not have known before.
You may need to know these things about an Ecommerce report
1. There are many insight levels for reports
If you want more people in your company make use of the data, then you would need an advanced SAAS.
For example, with a simple CRM application, it will give out only some simple pipeline reports to the bottom line of the sales team.
However, if you bought an enterprise-level application, you can give it to all different tiers, namely the sales manager, the lead developers, the marketing dept, the finance people, along with the support staff and many more.
A report with enough insight will give different answers that each of these group needs.
2. You can split and manipulate the data
Analytics tools and reports should provide you the data that better enhance your Ecommerce business.
But it's difficult to figure out trends in a large-scale database, which is why you should split and manipulate them using the app's features.
3. Data dumps are the most basic level of data in a report
Data dumps are the reporting APIs, which offer data summarized over time. You can usually export this data in CSV/Excel format.
4. You can export to different formats
In fact, people in your company will want many exporting outputs. The most popular requests are for Word, Excel, PowerPoint, and PNG.
5. You can request a report by schedule or email
If you only want to see the data that your SAAS generates, then having the reports emailed to you on a schedule is sufficient.
6. Get more interactive with dashboards
Dashboards/Canned Reports: This is the more interactive interface of a good application. It also offers you a library or pre-canned widgets. These widgets are used to track KPIs and are shorted in dashboards.
In canned reports, the data is usually rawer, but you can surely customize to see the sides that you need.
Dashboards may also have static reports, which is the ultimate version that has all possibilities of canned reports, with basic parametrization.
7. The most advanced feature of reporting is analytics
Analytics in a report is when the app gives the user the ability to inquire their own questions, as opposed to an auto-presented dashboard.
Based on the data that the SAAS app collects (For example, CRM data), the analytics can give users the key insights into their business.
8. Each department sees a different thing in the report
The developers see system logs, the admin record keepers see audit logs, and the business people only see the pure business data. That's why you should use graphs to have better apprehension in presentations.
For people in CRM, using a report is critical to have better results
9. Your report is where you see most of your opportunities are coming from
By focusing your efforts on your most successful categories, you can boost marketing and push your advantages to a peak.
10. On the other hand, a report can also show where you are struggling to gain customers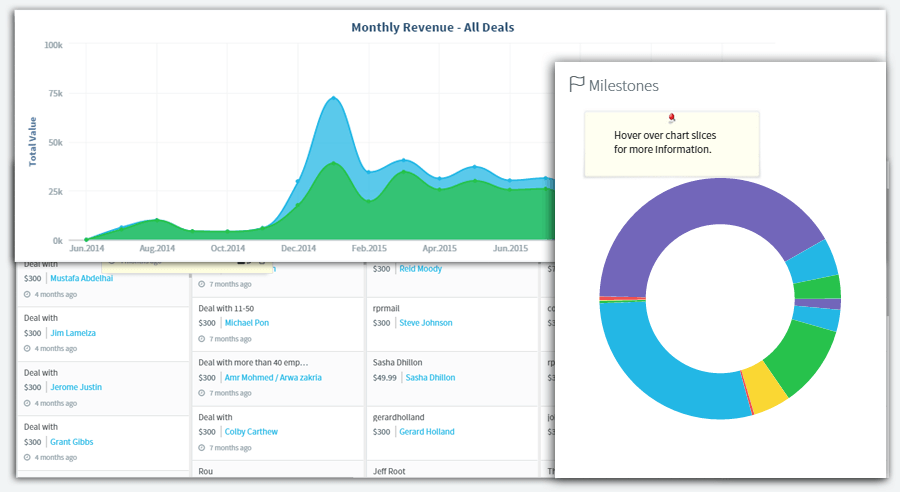 You can then, in turn, adjust marketing strategy to target those areas better.
11. The report helps you understand why you lost
A report with analytical tools helps you see the main reasons why you or your subordinate lost opportunities.
12. Plan in advance
The reports help we see when open opportunities are set to close, like in that week, in a month, or in the next quarter.
Likewise, with every opportunity lost, we can assign a solution to it to make reporting easier and propose improvements
13. See better using filters
To sort the data out using a certain criterion, for example, tag, user, or date.
This feature helps users see better if their opportunities are in the beginning stages, or they have progressed.
If there are numerous open opportunities in a criterion, we can develop a plan of action to move things.
That's it
There are many ways to use a SAAS report for your Ecommerce. With proper use, it can be especially useful for marketing and CRM departments. So, how do you think about using a report with these tips?
Hope this post is useful to you, please Like, Share and Subscribe for our next topics.
Feel Free to contact us via email:help@ecomfit.com